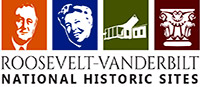 ---
Bookmark this page or copy this shortcut:
Free Lawn Concert at Vanderbilt Mansion (Hyde Park, NY)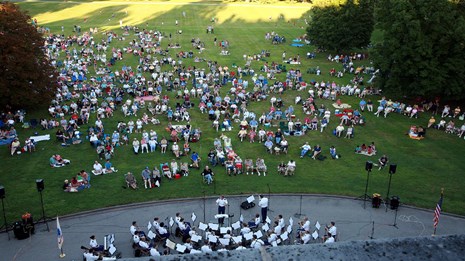 Featuring West Point Military Academy Band playing Show Tunes & Popular music. Bring blanket or chair and refreshments if desired. Find Mid-Hudson Mensa members by looking for a yellow balloon in the field. Call Town of Hyde Park Dept. of Recreation at (845)-229-8086 after 4 pm to check for weather cancellations Contact our Group's Activity Coordinator David Schwartz windridgehp@gmail.com to let him know you'll be there.
Update: 8/14/17
-----Original Message-----
From: windridgehp@gmail.com
Sent: Monday, August 14, 2017 4:46 PM
To: Peter Carboni
Subject: Vanderbilt Concert


I just called the National Park service to inquire about logistics for the concert. They told me that this concert is usually very well attended and that parking space sometimes becomes problematic. They recommend arriving about an hour early in order to to allow for this. I'll try to get there about 5:30 and others might want to do the same. Chairs, blankets and food are all allowed. The weather so far seems ok. I bought the yellow balloons today, so look for them (I'll tie them to a walking stick.)

Pete - could you please post a notice about arriving early? Thanks very much. David

Sent from my iPhone=