Save this handy shortcut to return to this page:
Bannerman's Island Castle Kayaking Adventure!
We'll launch into the Hudson River from Cornwall-On-Hudson, NY and paddle for a close-up look at the famous Bannerman's Island Castle. Our Kayaks will pass beneath the mighty Storm King Mountain, crossing the river to Breakneck Ridge where we will head north towards the island. Then enjoy a leisurely paddle around our region's most prominent landmark while hearing the history behind the castle. (We will not land on the island). Our guides will teach you how to kayak, as there are 'Newbies' on every tour.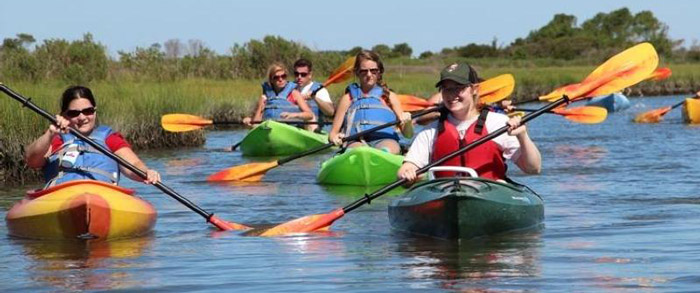 Storm King Adventure Tours (SKAT) will be our tour guide for this three hour adventure. SKAT is one of the best tour operators on the Hudson River with a 4.5-out-of-5 Yelp! rating. So come out and join us for some fun on the water!
Updated Mon, July 16, 2018. Kayaking will take place:
Bannerman's Island Castle
Saturday, July 21st 10am - 1pm.
9:45am be at Storm King Adventure Tours
178 Hudson St, Cornwall-On-Hudson, NY 12520
How to Sign-up
You'll be signing up directly with SKAT as their customer. Anyone interested (along with their non-Mensa friends) can call up SKAT at
845-534-7800
(10am - 5pm, 7 days a week) and make a reservation for that date/time and mention they want to be placed with the "Mensa Group with Peter Carboni". It is important to do this so they keep us together. Also, if we get enough people we'll get a discount. They'll need a credit card to hold the reservation and a good phone number to notify you of any cancelation. Last year it was policy that if you wanted to cancel it had to be done before 10:00 am the day before — else you only got a partial refund. Please follow the link to their website in the section below for all their latest policies.
Next, send an Email to Mid-Hudson Mensa so we know how many of us their will be.
Only bring what you need on the kayak and all that goes into ziplock bags (except for sealed water bottles). I found on Amazon some waterproof smartphone bags that you wear around your neck. You can also dump in your drivers lic, credit card, insurance card, some cash, a car key, etc.
Our SKAT Moodna Marsh Tour from Last Year
Info From SKAT Owner Kris Seiz
Basics:
1) I can take up to 32 people with 4 guides. We have an 8:1 Client-to-Guide ratio. Typical group size is 10-20.
2) They should make their reservations now. You can cancel up to 24 hours in advance.
3) Wear shoes that can get wet (Tevas, Keens, Water Shoes, strap-on sandals, etc.), bathing suits/shorts/t-shirts. Bring sunscreen, plenty of water to drink [2 bottles] and pack cameras/phones into 2 ziplock bags, which you can zip into your life jacket pocket.
4) No tax. Just $60 per person. Includes kayak, paddle, PFD (life jacket), expert guides, and a lesson in the beginning. They will teach you how to kayak, as there are 'Newbies' on every tour.
5) I don't book online, because everybody has questions (like these!). I will take their name, their cell phone number in case of bad weather (we won't go if there are thunder/lightning or high winds), and I will write down a credit card just for reservation purposes. I never charge anyone until they walk in the door.
Hope this helps! ~ Kris
Even More Info
You must be at the SKAT building 15-minutes before the tour to pay (they don't charge the CC used for reservations unless you don't show).
If driving up from the south on the west side of the Hudson River, avoid the route that takes you on NY-293 North to US-9W past West Point and through Storm King State Park even though Google recommends it. This is a very twisty and dangerous route! If coming up I87 get off at Woodbury Commons (exit 16) and take Smith Clove Rd north. Other good routes from the south include taking the following roads north or east: NY-32, Clove Rd, and NY-94.
Bring phone and other necessary valuables in waterproof bags like these Amazon waterproof smartphone bags.
Last time they offered to put your car keys in their truck for safekeeping.
Bring granola bars if we want in a zip-lock bag.
Sunscreen is a must!
Mosquito are not a problem.
There are waves on the Hudson so this is not for the easily seasick.
If you wear an action cam put it on your head as the life jacket will be over your torso.
If your kayak flips over you will get wet. Put towels on your cars seats to keep them dry.
The last time we did this they handed out parking passes for Donahue Memorial Park where they launch the kayaks.
Call them or go on their website for any questions on how they conduct the tour / payment / etc.
SKAT: Storm King Adventure Tours, 178 Hudson St, Cornwall-On-Hudson, NY 12520
Google Maps: https://goo.gl/maps/6oPfm2741Kt
SKAT Site: http://www.stormkingadventuretours.com
Kris Seiz: Kris & kayak at SKAT
Weather.com Cornwall-On-Hudson Forecast 10-day
Mountain Creek Zip Tours, Vernon, NJ!
Boasting unrivalled panoramic views of the tri-state area, you will experience smile-inducing speeds as you travel along a series of ziplines (ranging from 200ft to 1,500ft in length) suspended high above a mountain-top lake. There are a total of four ziplines, a truck ride, and a suspension bridge. The zip tour usually lasts for two to 2.5 hours as we were told earlier on but since our group was smaller we were done in 1.5 hours
We'll pick the date in August. Email Mid-Hudson Mensa if you want to be notified of the date.
---
Mensa Select® winners from Mind Games®
Shopping through the links below earns advertising fees for our Future Scholarship Fund at no additional cost to you!
More Mensa Branded Items (link) on Amazon.