Upcoming Events for Mensa Members
Any Mensa member with an account on the American Mensa site can find more information on our Members Only Site.
Social Event Images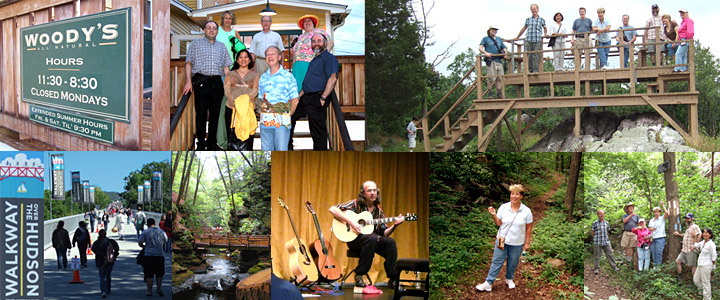 Eclectic Eatery Expedition to Woody's (top left and bottom left). Hawk Watch and Hike (top right and bottom right). Walks across the Hudson and Bushkill Falls (bottom left), Southern Orange County Evening at Lycian Center (bottom middle).
Social Event Reviews
Read our event critic's review of past events (with more images).
Newsletters
Below are cover images of our local group's newsletter.
Readable PDF copies of the newsletters are available on the Members-only site.
2011 June
2011 May
2011 April
2011 Mar
2010 Dec
2010 Sept
2010 June
2010 May
2010 April
2010 Mar